Should You Hire a Skip When Doing Work at Home?
Published On August 8, 2016 |
Featured
The question of whether to hire a skip when getting involved in a DIY project at your own home is one which, to answer, will require first addressing a few issues. After all, failing to think carefully about whether you do indeed need a skip of any size and for any duration of time, could stand to cost you time, money and a whole lot of stress.
So, before deciding whether to hire a skip or beginning that refurb job, redecorating project or even just a home over haul or major de-clutter, ask yourself the following questions.
Do I Really Need to Hire a Skip?
Skips can save those engaging in a DIY project a lot of time and fair few trips back and forth to and from the tip – as well as save on the petrol these trips will cost you and potentially having to laden your car with household and garden waste. Hence, if the project you are undertaking will otherwise require you to be making such trips, and frequently, it might be an idea to hire a skip.
There are instances though when, and even if you have a lot of household items to get rid of, a skip might not provide the best solution. That is, whilst skips are a fantastic and convenient way to gut a house and garden of a whole range of things which commonly need ditching during a general redecoration job, de-clutter or general tidy and / or cleanup, there are also items which cannot be placed into skips. Namely, any item, substance or anything for that matter which is or contains toxic waste or hazardous substances cannot be 'skipped' This means that most skip hire companies are unable to take items such as old TVs, fridges, freezers and food waste.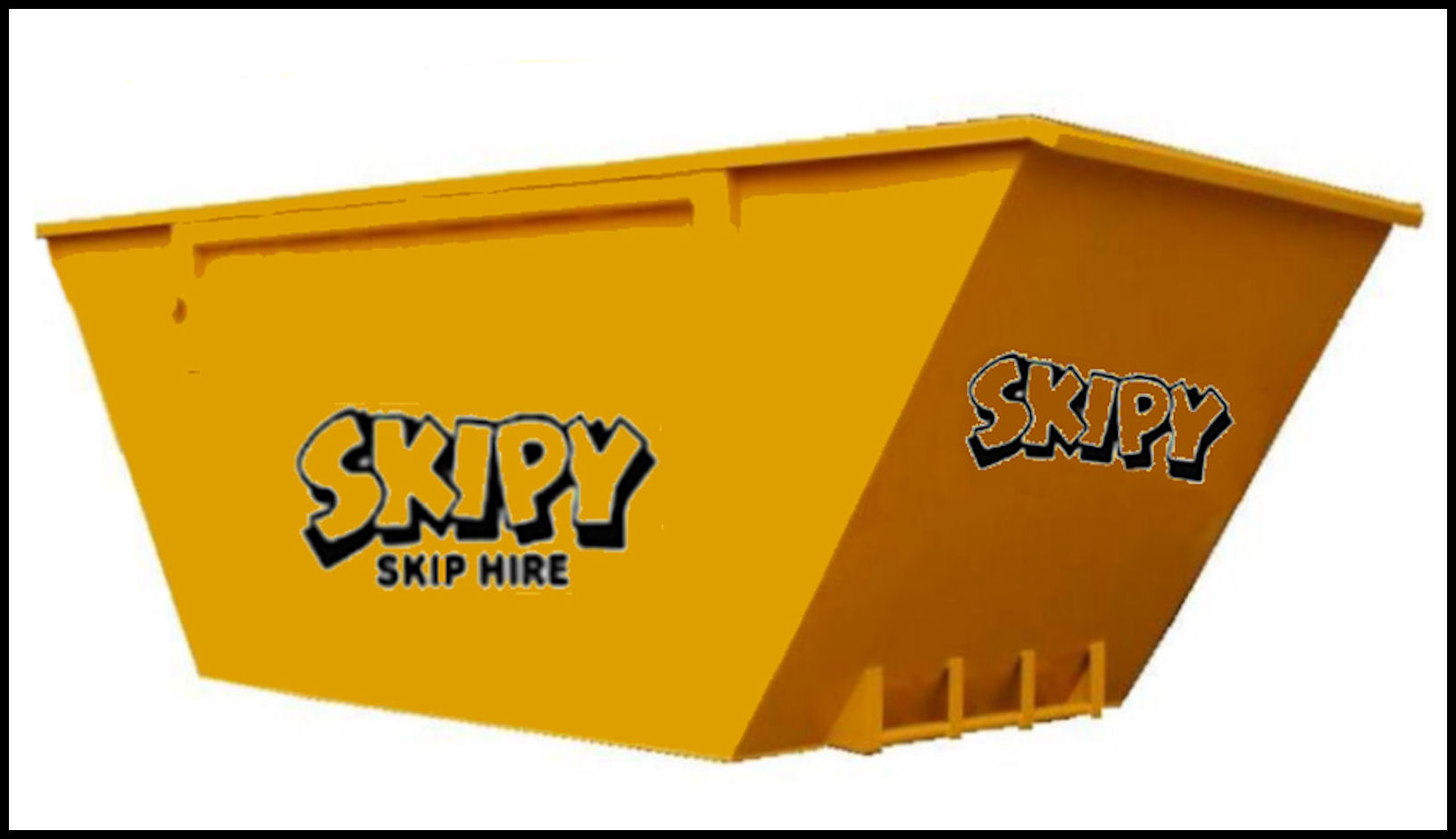 Rather, if you need to rid a home of any of these things, hiring a skip is unlikely to prove useful or cost effective and you will instead need to contact your Local County Council to arrange the removal of any such items which are neither accepted by your local tip, or which you cannot yourself get to your local tip.
Then, to contact your local county council, find out which council is your local council and / or ask them for guidance, you can do so by using the Find Your Local Council tool provided via the official UK Government website.
What Size Skip Will I need?
If you have made the necessary enquiries to ensure the things you intend to place within a skip meet with the regulations by which skips are hired and used within the UK, you will then know that a skip might well provide a viable means of getting rid of whatever items and rubbish you will have to dispose off.
That said, you may still not require or stand to benefit from hiring a skip over making a journey to the tip. That is, the volume and level of waste you stand to have will need calculating and carefully thinking about. After all, a half empty skip containing things that would have fit in your car or could have been taken to the tip by a friend or relative is an obvious waste of money. Meanwhile, to decide you want to save money by not hiring a skip and instead ending up wasting a lot of time, effort and money taking numerous car loads to a tip site is equally inadvisable and potentially costly, financially speaking.
Therefore, work out at least roughly the level of waste your project is likely to create and compare this with the space provided by standard and differently sized skips for hire within the UK. You can do this easily and quickly by making use the Skip Size Guide provided via Reds Skip Hire who offer skip hire in Basildon.
Do I Need to Secure a Permit?
Finally, whether you decide you need a skip or not, one reality which might actually decide for you whether a skip is in fact an option at all is that of acquiring a permit. Of course, if you intend to hire a skip to be placed on private land or your own personal driveway, you will not require a permit. Hence, this is not an issue you need to worry about. Meanwhile, if your property does not feature any space or driveway upon which a skip can be placed, this is when permits come into the mix.
In summary, UK law means that any skip hired to be placed on a public road, or any non-private land can only be placed there provided a skip hire permit has first been applied for and secured. Further, because skip hire permits are only provided covering usually a fortnight period and are issued with specific dates in which a skip is permitted to be placed on public land of any kind, this is an issue you will need to sort out well before hiring that skip or booking time off work in order to get that DIY project done and dusted.
Fortunately, many skip hire companies will secure a permit on your behalf. Hence, if this is not offered upon explaining you have nowhere private to place a skip, it is important to ask a skip hire company if they sort out permits on clients' behalves. If, for whatever reason, a company won't or cannot do this and you cannot or simply decide not to hire from another company who will, you will then need to apply for a skip hire permit yourself via the Directgov Website.